In the new Consol Energy Center there will be a new exhibit showcasing the best Penguins of all time. Trib Total Media is behind this feature that they call "dynamic, interactive, and permanent," and it will be in the Northwest lobby entrance of the new arena. This sounds like an awesome idea right? Sure..... except the fans get to vote on who gets in. I am both excited and deeply troubled by this aspect. If we left it up to the team and the media, we'd probably get an overabundance of oldies from the 60s and 70s making the list, but by allowing the fans to vote, we risk even further embarrassment (
"ooooooo I can't wait to vote for Darius Kasparaitis!!!
" - says Andy after reading the first paragraph).
You can go
here
to vote, but there are a few rules. You have to sign up in order to vote. They suggest 25 players, but you are allowed to use the write-in box. You cannot write-in active NHL players (sorry Sid, Malkin, and Kovalev) because morons would probably succeed in getting Fleury, Orpik, Staal, Talbot, and other questionable "all-timers" on the wall. I'll have my starting lineup below followed by a list of the remaining players. I may be biased towards the 90's crowd, but so is everyone my age, and that's the audience that this new arena is targeting, so they'd be smart to listen.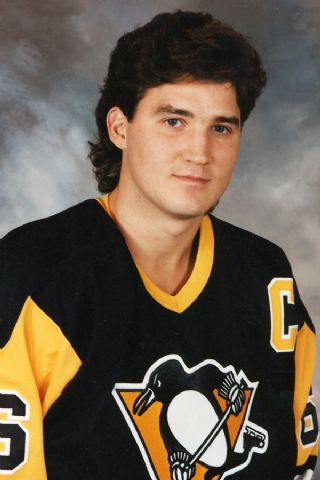 C - Mario Lemieux -
Yep, he's a lock. In fact, I would bet $1,000 that he is on 100% of submitted ballots. People may leave off Jagr because of sour grapes, but no one is forgetting the bossman with 3 Stanley Cup rings.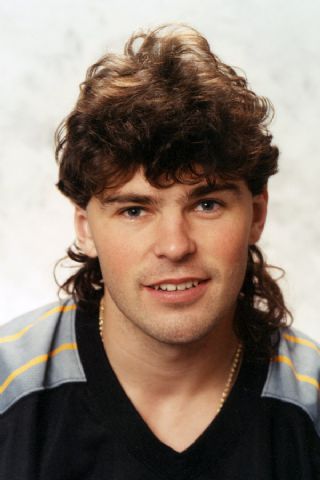 RW - Jaromir Jagr -
For every offensive category Mario Lemieux owns, it's kind of a surprise that Jags is the clubs all-time leader in Game-Winning Goals with 78. But it's not a surprise that when rumors were swirling last year with a chance Jagr wanted to come back to the Pens (and maybe grow out the mullet again), the town was buzzing with excitement. We've forgiven Jagr for being a whiny bitch in 2001, so expect to see him back alongside Mario on Olympus.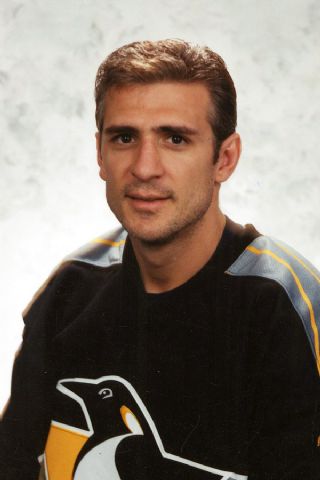 LW - Ron Francis -
He's the third and probably most crucial part of the ScoreLords Triumvirate because he's the only one that played defense. If this was the Wild West, and these three were sheriffs, Jagr would be the hotheaded young bull that rushes out for vengeance and gets captured/killed. Mario would be the troubled leader with the fastest gun hand in the county, and Ronnie would be quiet strength with a steady hand... the wise old veteran that probably just wants to find a willing woman to raise a family. Sorry about that tangent, but it's not my fault that Silverado is on right now.
D - Ulf Samuelsson and Larry Murphy -
These two were ideal together, and since they were lined together in your NHL Sega games, they should be paired together on this wall. Ulf was the stay-at-home brawler... a linebacker on ice skates. Murph complimented Ulf's game with brilliant vision and dominating offense.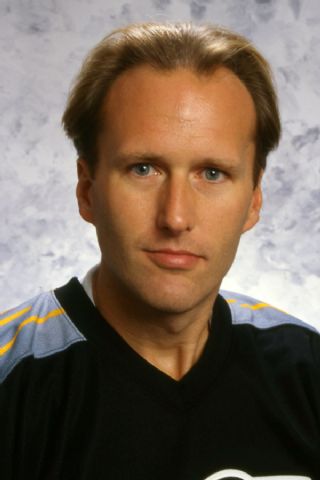 G - Tom "Nic Cage" Barrasso -
The all-time leader in games played (460), wins (226), and shutouts (22), Barrasso was a rock on this team in ways Fleury will never know (hey, didn't Fleury just record his
first
shutout of the season.... in March?!?!?). Barrasso is also the league's most prolific scoring goaltender in history with a stout 46 assists. For a time, fans were hard on Barrasso because of his tendency to fake injuries and hate the media, but we sorely took him for granted, and didn't realize it until he was gone. Try anchoring your team with the likes of Seabass Aubin, Patrick Lalime, Petr Skudra, the Moose, Garth Snow, and Ron Tugnutt AND THEN TELL ME YOU DON'T LIKE BARRASSO.
Other 9 Finalists
Paul Coffey
- Easily better than Ulf and Murphy, but I had to keep them together for team chemistry.
Kevin Stevens
- In his prime, no one could stop the dominating and powerful force that was Kevin Stevens. But as it turned out, only Kevin Stevens and cocaine could stop Kevin Stevens.
Rick Kehoe
- Best mustache in team history?
Check
.
Joe Mullen
- Bleeds red, white, and blue. The only forwards in US history that are better than Joe Mullen are a couple bums named Mike Modano and Pat LaFontaine.
Randy Carlyle
- Only Norris winner in team history
Syl Apps, Lowell MacDonald, and Jean Pronovost
- I guess "the Century Line" was a big deal in the 70s, and these guys ran that show.
Martin Straka
- An admittedly weak pick. This is why Crosby and Malkin should be included...