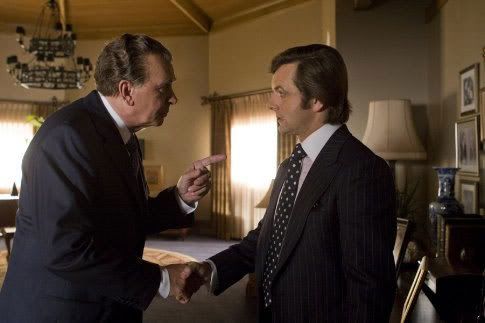 *Posted February 7, 2009*
I really don't care about the Oscars this year because it looks like Slumdog Millionaire and Sean Penn are on the fast track to win, and I hate them both. But one awards race that I am deeply invested in is the FLOBYs, and it's time to guess the winners. The early ballots were submitted yesterday, so I'm also going to have to predict some nominees here as well.
BEST ACTRESS - Looking at my list of all the movies seen this year by our Academy, it doesn't look like a great year for Kate Winslet. Only one of us saw the Reader (me), and only one saw Revolutionary Road (Jay). Considering which movies got the most exposure and the tendencies of some members of the Academy to nominate shit, the nominees will be...
Frances McDormand - Burn After Reading
Katherine Smeagol - 27 Dresses
Cate Blanchett - the Curious Case of Benjamin Button
Tina Fey - Baby Mama
Jennifer Aniston - Marley & Me
...and the FLOBY goes to... CATE BLANCHETT

BEST ACTOR - Last year, FLOBY sided with Oscar in honoring Daniel Day Lewis. Things are not looking good this year since less than half of us saw Milk or the Wrestler (the two front-runners). The nominees will be...
Frank Langella - Frost/Nixon
Heath Ledger - the Dark Knight
Clint Eastwood - Gran Torino
Robert Downey Jr - Tropic Thunder
Seth Rogen Douchebag - Pineapple Express
...and the FLOBY goes to.... HEATH LEDGER
BEST PICTURE - No brainer category, here. We all saw Dark Knight, and we all probably loved it. Still, the nominees will be...
The Curious Case of Benjamin Button
the Dark Knight
Tropic Thunder
Burn After Reading
Cloverfield
...and the FLOBY goes too... THE DARK KNIGHT