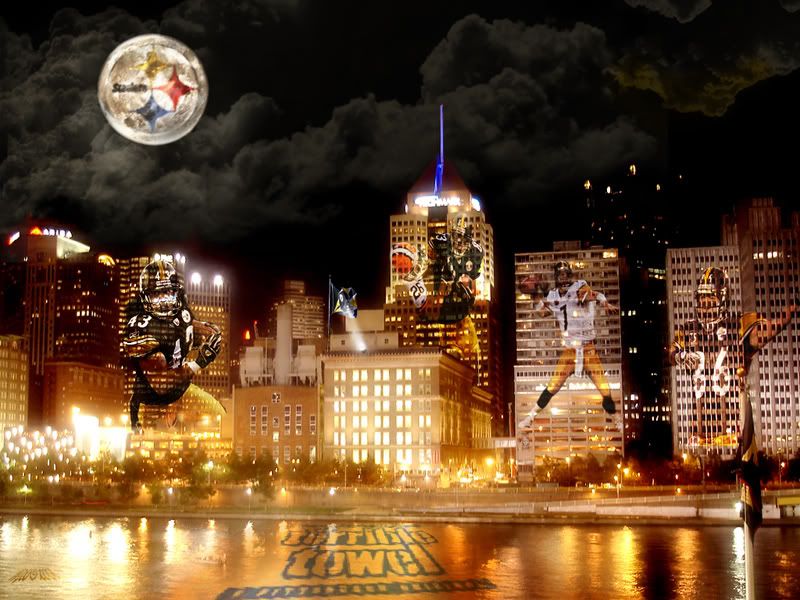 *Posted January 28, 2009*

I don't think people outside of Pittsburgh realize how special Super Bowl XL was to a lot of us. Reading ESPN comments after Steeler games every week, there are a lot of fans that just despise us and our continued success. Maybe because the Steelers already had 4 championships, we already know how great the franchise is. When there are stinky teams out there like the Browns who have never won a Super Bowl, surely another trophy for us wouldn't feel so great. Well, they're wrong. Like most people my age, the 70's dynasty just felt like a cool part of history; something our dads and grandpaps remember fondly. What I remember about the Steelers is Neil O'Donnell's shitty pass to Barry Foster on the "three more yards" play that could've taken us to Super Bowl 29 (although Steve Young and Jerry Rice would've gone through any AFC team that year). And I remember climbing all the way back to the championship game the next year, hearing another rendition of "Here We Go," and this time winning it on the final play. My dad actually bought us Super Bowl XXX hats (if you knew how thrifty my dad was, it's a big deal). But the Steelers choked that year, and many years after that. In my short life, I suffered through the Kordell Years, another AFC Championship bust, the Kent Graham year, more Kordell, the Tommy Guns shuffle (roll out of the pocket, juke a D Lineman, drop the ball, pout to the sidelines...), and yet another championship bust.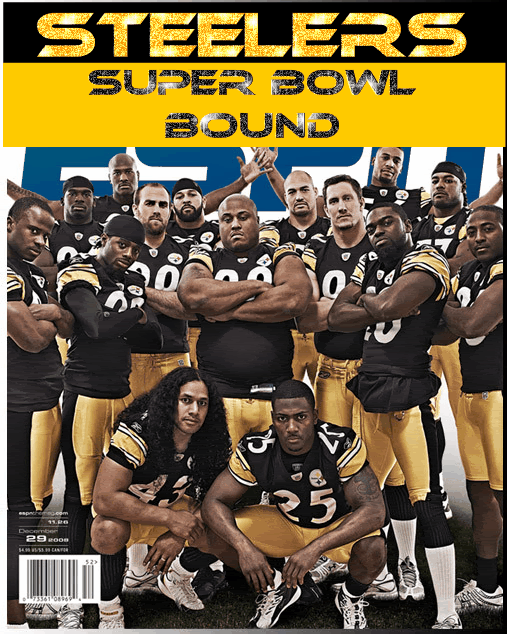 The worst point came in 2004, after an incredible 15-1 season, when asshole Tom Brady and the Belicheats came into town and once again derailed our Super Bowl hopes. It may not have been as bad as the other losses, but because we have ESPN airing and blogging 24/7 about everything (highlights, analysis, arguments) you can never get away from it. Every playoff loss is like a bad high school breakup where you still see the person every day. You spend the next couple months reflecting on what went wrong and what needs to go right next time. You let summer clear you head a bit, and then you open your heart back up to another Steelers team. It's rough. So when the 05 playoffs snuck up on us, and with all due respect to my engagement, it was the greatest time ever. When Vanderjagt shanked that field goal (I'm pretty sure that ball is still pushing wide right), we ran up and down the dorm halls, and other Steelers fans (previously losers that I didn't know) came out and hugged and yipped and hollered. After a marathon meal of KFC, Pizza Hut, chips, and Steelers cupcakes during the Super Bowl, we ran out and partied on the streets of State College. We did Foote Stomps in intersections, got pushed around by cops, and made fun of Eagles fans. Nothing compares to it. I just watched the DVD of that season to remember the feeling.
That season alone was really enough to hold me over for a while. To be back here again is amazing (and to have the Fagles blow another championship game is just gravy). So have fun watching Super Bowl Sunday, sign up here http://www.terribletowelwave.com/ to wave your terrible towels, and get ready to win the one for the other thumb.